Domestic mechanical engineering enterprises: Is it possible to seize the golden opportunity?
06/05/2022
In the wind power segment alone, by 2045 with an expected capacity of 40,000 MW and can be expanded, the value of installation and manufacturing will bring about 40 billion USD to the mechanical industry.
Over 40 billion USD for domestic manufacturing
Mr. Nguyen Chi Sang, Vice President and General Secretary of the Vietnam Association of Mechanical Enterprises (VAMI) gave a specific example: According to the Power Plan VIII, it is expected that by 2045, the capacity will reach 40,000 MW and can be developed. more depending on the actual situation. Thus, the installation value for these wind power projects that domestic manufacturers can participate in will amount to more than 40 billion USD.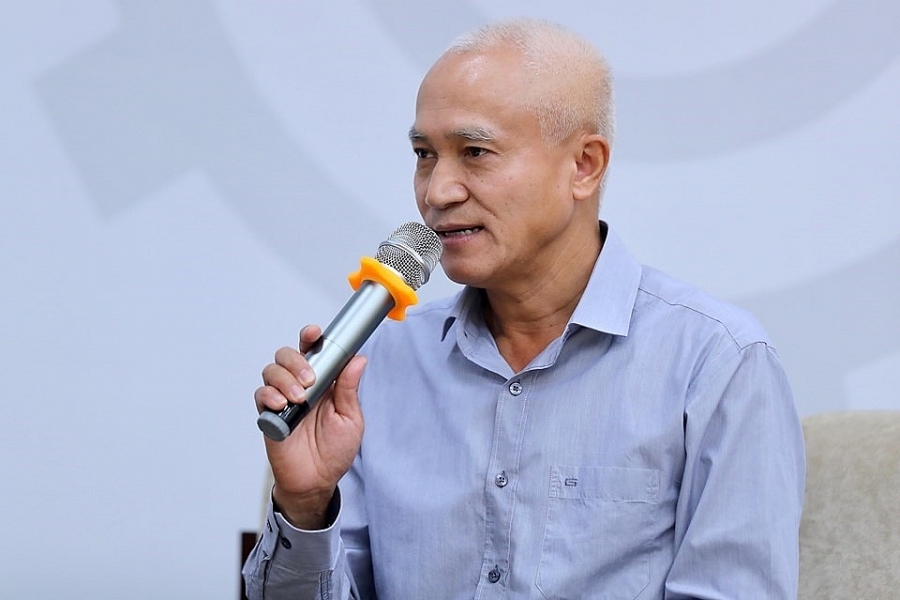 Sharing the same view, Mr. Nguyen Quang Hieu – General Director of Petroleum Rig Manufacturing Joint Stock Company (PV Shipyard) also has an optimistic view of the future for domestic manufacturing enterprises.
Mr. Hieu gave specific figures: In offshore wind power projects, Vietnamese enterprises can completely own and manufacture the base for the poles. Each wind power project with the smallest scale is about 30-40 power poles. It is expected that each year the investment for the base system will be about 300,000 tons of equipment. Multiplying by each ton equals $4,000 including the cost of materials. Thus, each year, on average, there will be about 1.2 billion USD of market share for domestic manufacturing enterprises. The market and jobs for domestic enterprises are in this figure of 1.2 billion USD. The main thing is that Vietnamese businesses can grasp this opportunity or not?
Sharing more about opportunities for domestic manufacturing enterprises, Mr. Hieu said that for wind power projects, we are being selected by partners from the US, Denmark, Norway, and countries from Europe. instead of China. Major partners are paying attention to Vietnam and Korea. In this race, Korea is more proactive because of the availability of sheet steel as raw materials, but wind power in Vietnam market has greater potential in terms of market share, location of a remote port near the sea…
Lack of link to increase power
Seeing a lot of potential, Mr. Nguyen Quang Hieu also pointed out a number of obstacles for Vietnamese enterprises: Firstly, our mechanical enterprises are still small, secondly, there is a lack of connection and development, but favors self-employment. scattered, fragmented.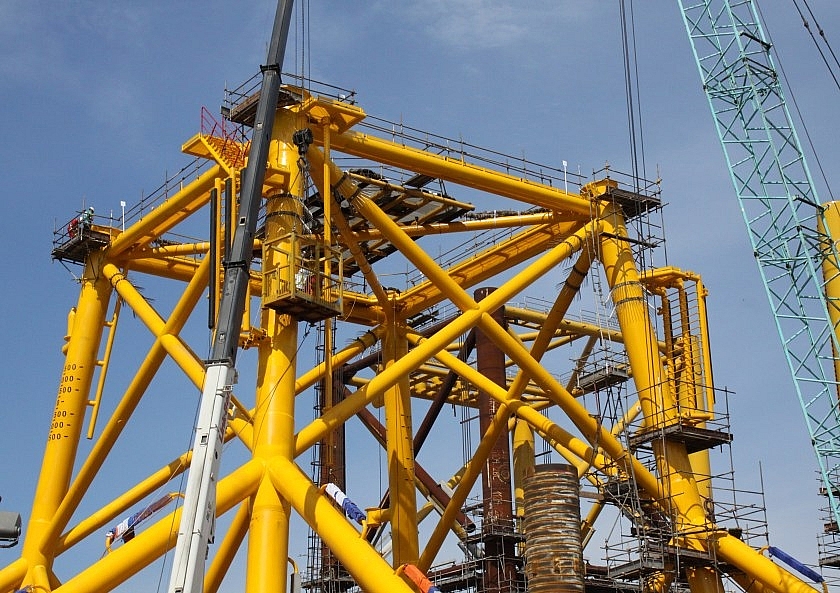 Mr. Hieu said: To seize this opportunity, businesses need to have a methodical investment and high connectivity. Take a specific example right at PV Shipyard: Previously, PV Shipyard was able to manufacture jack-up rigs and stand for wind power poles, but manufactured in a single unit. At this point, when it comes to offshore wind power projects, it requires many times more. Thus, only the way to follow the chain and build a system of subcontractors can ensure the progress and quality.
In order to manufacture large structural equipment such as the base of a wind power pole, it is necessary to build a factory with a large enough area, with a deep-water jetty, and to invest in technology in modern machines such as wind turbines. pipes, cutters, cranes, transportation systems… with an expected capacity of 50 – 100,000 tons/year. Each of these factories must have a capital ranging from 30-50 million USD.
Thus, PV Shipyard's view is that domestic enterprises must link together to create strength. Because the main problem that most domestic manufacturing enterprises are weak is capital. When there is a lack of capital, enterprises cannot build their own infrastructure and invest in advanced machinery and technology. To overcome this problem, PV Shipyard will search and associate with businesses with financial potential, similar industries, and combine with the banking system, using mortgage projects to handle the problem of shortages. capital.
This lack of connection also makes domestic enterprises lack a lot of valuable information. Mr. Nguyen Van Giang – General Director of Cam Pha Electrical Equipment Joint Stock Company said that: Domestic manufacturing enterprises are lacking in one thing, which is to "sit at the same table" with large corporations in Vietnam. "Only when we can sit together, can we know what big corporations need, what to order, and from there, they can get orders." This is the weakness and lack that Mr. Giang wishes to come here, VAMI will be a bridge to increase the connection between businesses in VAMI and large corporations in Vietnam.
Sharing with enterprises, Mr. Nguyen Chi Sang also clearly stated that the lack of linkages has made domestic manufacturing enterprises lose many opportunities. The lack of linkage occurs not only in enterprises of the same industry, but also in the overall planning. Mr. Sang gave an example, Electricity Planning VIII has many items related to the domestic mechanical engineering industry, but in fact there is no link with the mechanical industry. The lack of a "conductor" in this master plan makes domestic enterprises lose a lot of opportunities for development.
By Congthuong